In-Home Massage in West Seattle
Are you searching for a licensed massage therapist to come to your West Seattle home? We can help.
Our licensed and insured mobile massage therapists will travel to you and provide a therapeutic massage in the comfort and convenience of your home.
Indoor or Outdoor massage available.
Why not save time and make your life easier. Have a massage therapist travel to you.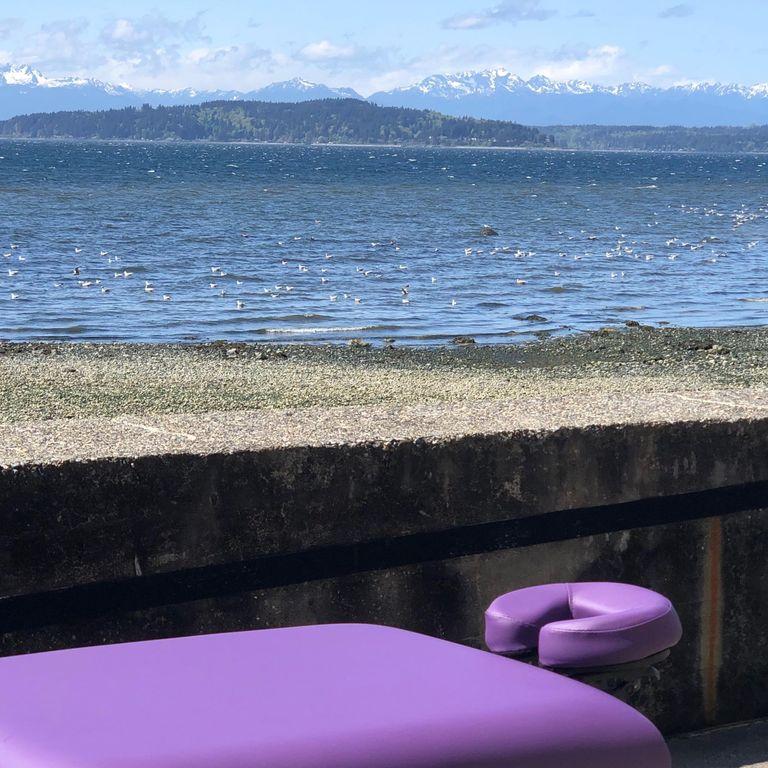 West Seattle is our home base.
We love living and working in West Seattle! We understand the hassle and inconvenience of the closure of the West Seattle bridge. Boy, do we ever understand!
Although we travel throughout the Greater Seattle Area, we hope to stick around and work in West Seattle as much as possible.
Therefore, we are offering special rates to our West Seattle neighbors.
PRICING
1-hour $125
90-min $160
2-hour $195
*Prices are valid between the hours of 7 am and sunset. For appointments outside of these hours, our regular pricing ($150/$195/$245) applies.
* Please note: Because of the popularity of our West Seattle special pricing, we may not always have same-day appointments available. Booking in advance is highly recommended.
*Prices are subject to change.
*Services are subject to availability.
Make it a relaxing day in the neighborhood! No driving, no traffic, no stress. Stay home, enjoy a massage, and relax the day away!
Tips to prepare for your in-home massage:
The massage therapist will provide a massage table, linens, and massage lotion.
* If you are cold-natured, you may want to turn up the heat a few degrees before your appointment. You may also want to have an extra blanket nearby.
* The massage therapist will bring spa/relaxation type music; however, some clients prefer to play their own music during the massage. Feel free to play your music - or request silence if you prefer.
* You will need to create a space of at least 8x10 to allow space for the massage table and enough room for the therapist to move around comfortably.
Massage Therapist
Meet Ann, your neighborhood massage therapist.
Hi! I'm Ann.
I'm a board-certified massage therapist, and I love doing massage. I have been a resident of West Seattle for over 20 years. Some people haul around kids - I haul around my massage table. My massage practice is 100% mobile, which means I travel to your location.
I provide massage to individuals, couples, and massage at special events (such as birthday celebrations, baby or wedding showers, and girls' nights). I also provide chair massage at offices, workplaces, and events.
Why I love living in West Seattle
West Seattle is a great place to live! We have beautiful views of the Olympic mountains rising over the waters of Puget Sound, incredible views of the Seattle skyline, a laid-back neighborhood, Alki Beach, Lincoln Park, and friendly and helpful neighbors.
To schedule your first appointment, please call us or fill out the following information. We will be in touch.
Thank you for supporting a local West Seattle business!