Want to know a little more about us before you decide whether we are the right fit for you or your company?
We completely understand.
Massage Traveler™ provides world-class service. With more than 20 years in the massage business, we know what you need and how to best deliver it.
Our Experience, by the Numbers
What We Do
Chair Massage and Table Massage at your location
Massage Traveler is a boutique massage business that travels to your location and delivers the absolute best in therapeutic massage. We strive to build great relationships with clients by providing personalized service and catering to you directly. Not only are we experts in table massage, but we are also specialists in over-the-clothes seated chair massage for your company or any special event.
For mobile massage, we travel throughout the Greater Seattle metropolitan area.
You can find us in downtown Seattle, Bellevue, the Eastside, West Seattle, and nearby areas. We also travel outside these areas on a case-by-case basis, including Vashon Island and Kitsap County.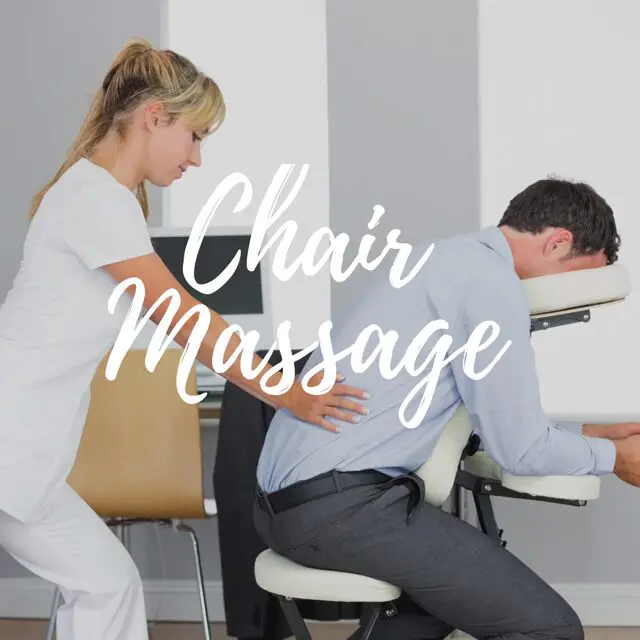 Making someone's day with a great massage makes our day!
Temporary Offices | Destinations
We love where we work! Our therapists are massage nomads and travel to a different "temporary office" each day. Below are some of our destinations.
Massage Traveler can travel to additional locations anywhere in the US upon request. If you would like to book our services outside of our regular coverage areas, please contact us for more details.
And, We Have Great Massage Therapists!
Our massage therapists are committed to providing the highest quality of care to those who seek our professional services. Each therapist is licensed and insured and has a thorough knowledge of anatomy and physiology, kinesiology, and massage techniques. Quality work, high integrity, and professionalism make our massage therapists the best in the field.
Our experienced massage therapists have been working in the industry for years, and our clients highly recommend them. Many therapists work for us while pursuing careers in nursing, nutrition, or acupuncture, or while studying to become naturopathic doctors.
Discover the relaxing and rejuvenating massages that our licensed massage professionals provide.
Massage Therapist's Code of Ethics
All Massage Traveler therapists agree to uphold the National Certification Board of Therapeutic Massage & Bodywork's Standards of Practice and Code of Ethics. For more information about the NCBTMB or the Code of Ethics, click here.
We travel with all the tools necessary to create a soothing and relaxing atmosphere.
We love our clients! Their needs are our top priority. This may explain why many of our customers have been with us for more than a decade.
Our corporate massage clients range from small businesses to Fortune 100 companies. Find out more about our chair massage services here.
In-Home and Hotel Massage Clients
We also work with event organizers and wedding planners for their client's event massage needs.
       Our world is a little different from other mobile massage companies.
Five reasons why you'll love us:
We have an experienced massage team. Many of our massage therapists have been with us for more than 10 years.
Unlike many of the nationwide and app massage-based businesses, Massage Traveler™ offers a more personal touch. We work directly with you. You will always be in contact with a licensed massage therapist for all your questions and scheduling needs.
We are a locally owned and operated Seattle area business. Thank you for supporting us!
We provide unbeatable support and customer service.
Lastly, we love what we do.
Experience the difference! Book a massage today.