In this post, I will list a few of the highlights and low points of the year along with the changes I have seen and experienced with mobile massage during the pandemic.
Travel Massage – Another Year of Highs and Lows
After a turbulent 2020, I was hoping that 2021 would be a year when life would get back to normal – both for my mobile massage business and for personal travel.
The year started out very slow. Covid was raging and things were still chaotic. I had a lot of free time in the first few months and wrote many blog posts. I did not post any.
With the vaccine availability growing at the start of 2021, I was optimistic. As a health care worker in Washington State, I was able to get the covid vaccine early, but work was scarce. I was ready to work, but clients in Seattle were hesitant.
Springtime brought about my first massage event. Finally.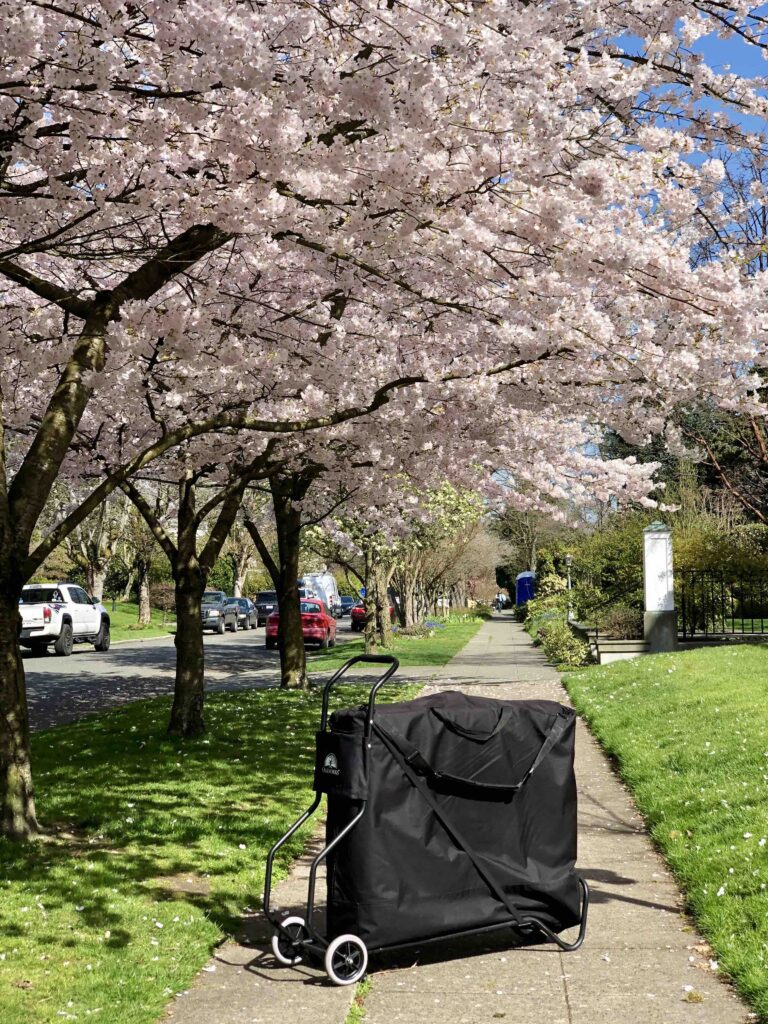 Summertime was all about Outdoor Massage.
As the summer approached and the weather got better, I added Outdoor Massage as a highlighted service on my menu (as I did last year) and, clients loved it.
Clients pivoted from getting massages in their living rooms to now getting massages in their backyards, poolside, lakeside, on decks, on patios, anywhere outside. Clients loved it and, I loved being able to work outdoors.
The only downsides were the distractions and sounds – the rooster crowing, the neighbor mowing the grass, the jingle of the ice cream truck on the corner, construction down the street, and the doorbell ringing of deliveries – but clients didn't seem to mind, nor did I.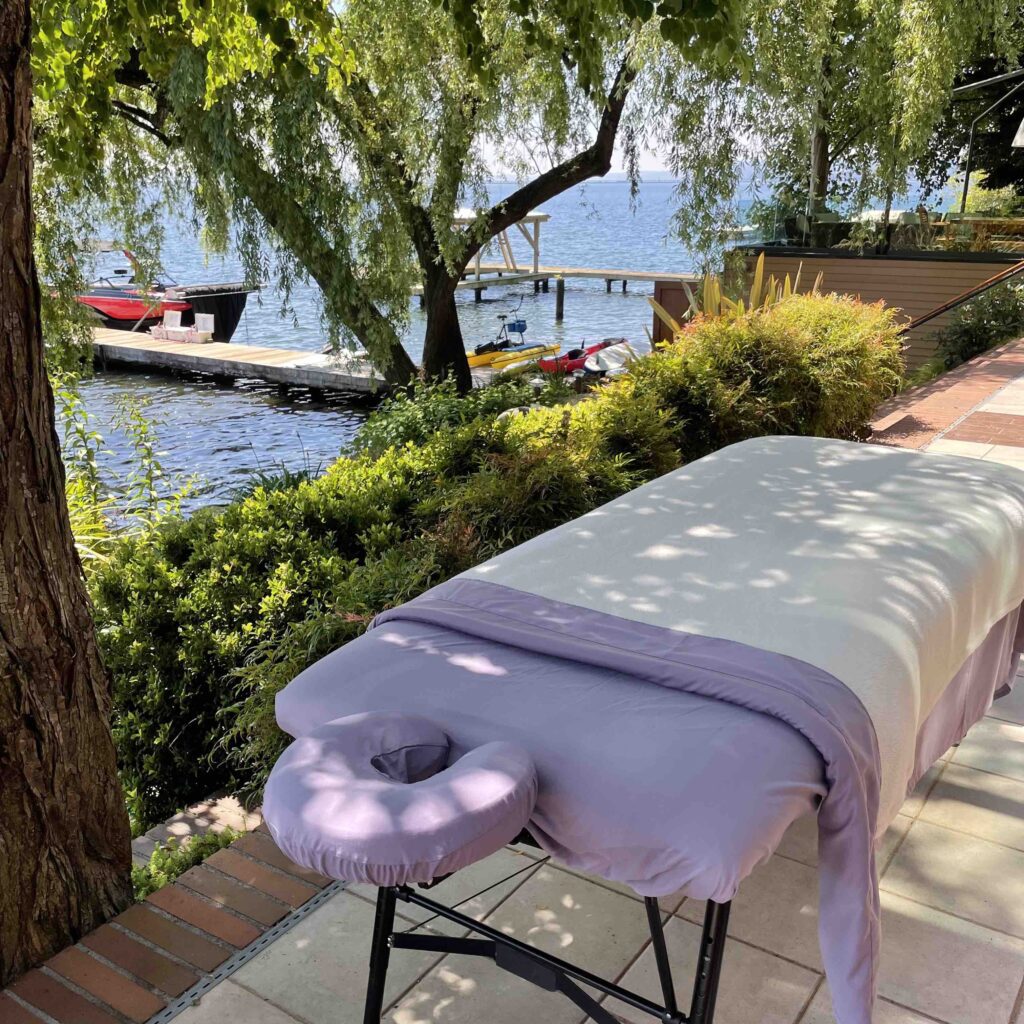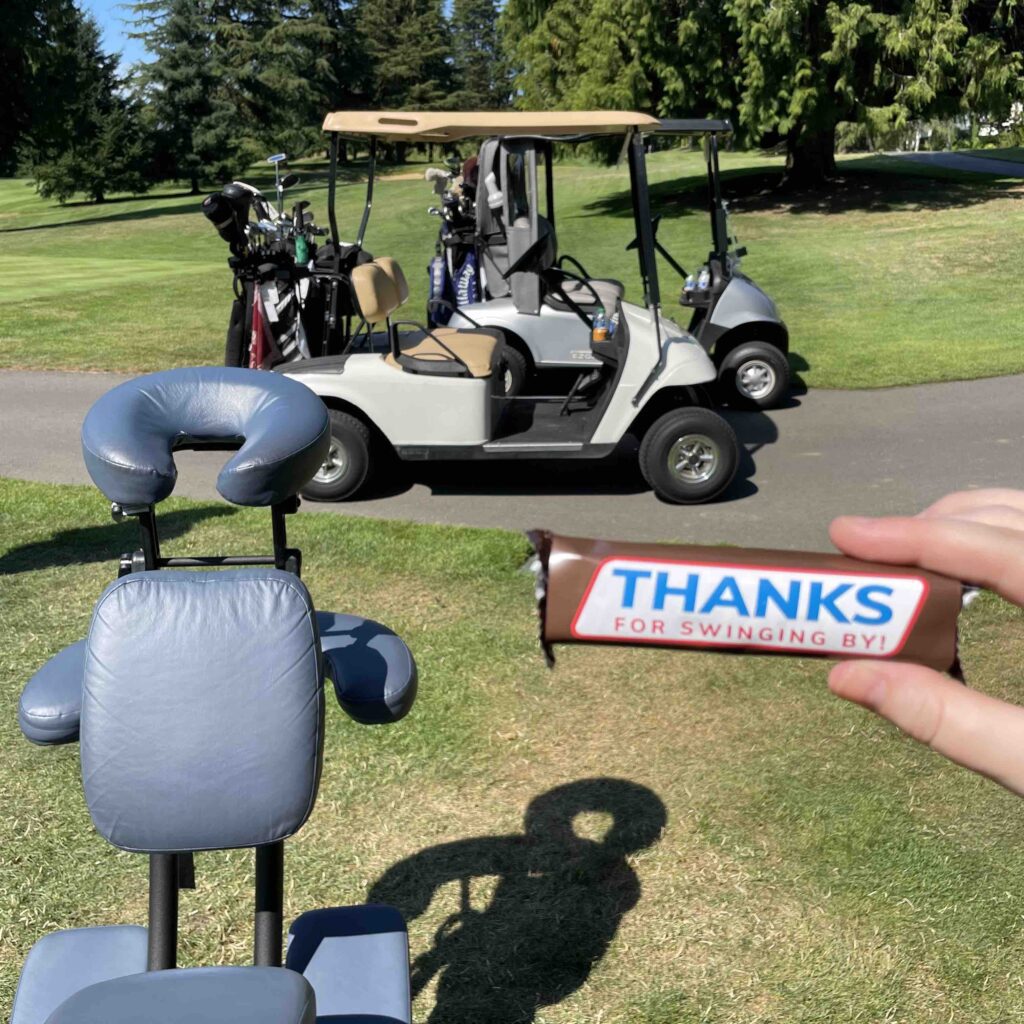 In late Summer and early Fall, business picked up.
People coming together in person provided more opportunities for mobile massage. We were now doing more office chair massage events as some of our client's employees were heading back into the office. Most of these events were booked by smaller companies wanting their employees to return to the office – and chair massage was an incentive. I booked many ladies' get-togethers, parties, and employee appreciation events.
Winter came and so did the holiday celebrations. We booked many joyous chair massage events – both private and corporate.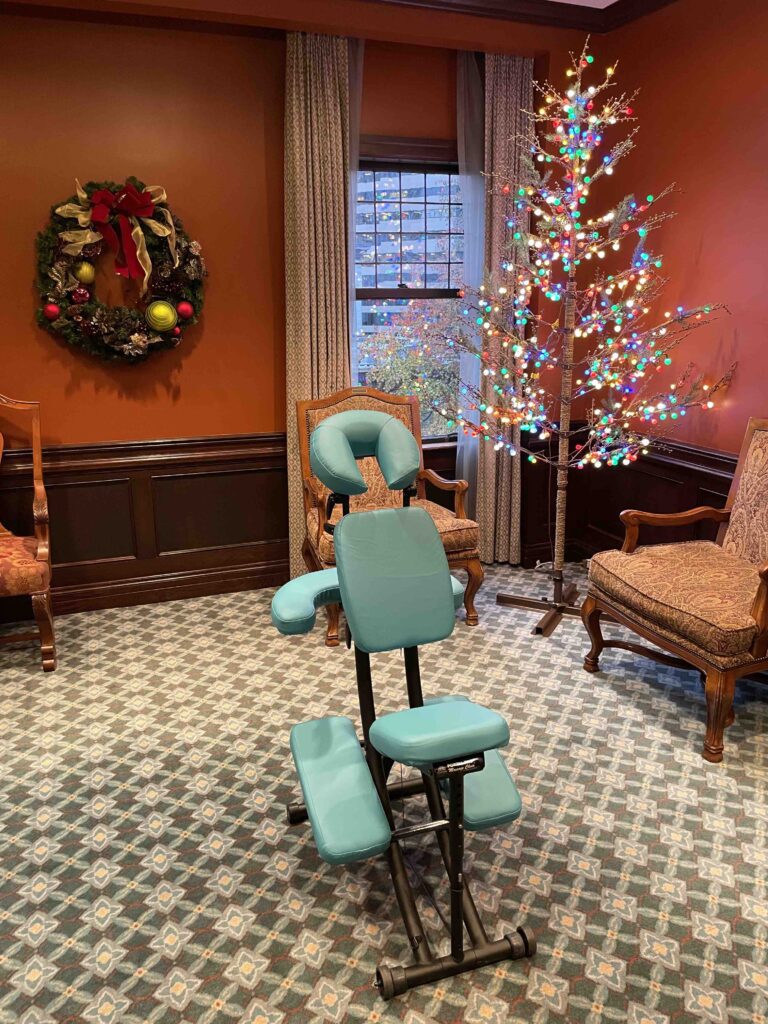 Then, the omicron variant hit.
I'm waiting to hear and see what this means to my world and mobile massage for 2022.
Who knows what's in store for 2022. Although life and business has been up and down during the pandemic, I have made peace with it. I know things are temporary and life and business will be better in the future.
HIGHLIGHTS of the year:
2021 was my 20th year in business. It has been a time to reflect on what I've done and what I plan to do.
My blog post, About Ann, was listed on Google's "interesting finds".
I was interviewed and mentioned in the AMTA (American Massage Therapy Journal) article on mobile massage titled, "On the Go". That was a big deal.
Even in a pandemic year, I traveled quite a bit. I made Titanium status with Marriott. And, with most business travelers not in the picture yet, upgrades have been a lot easier to come by and a very nice perk for both hotel stays and flights.
After a year of pandemic – a vacation. Finally.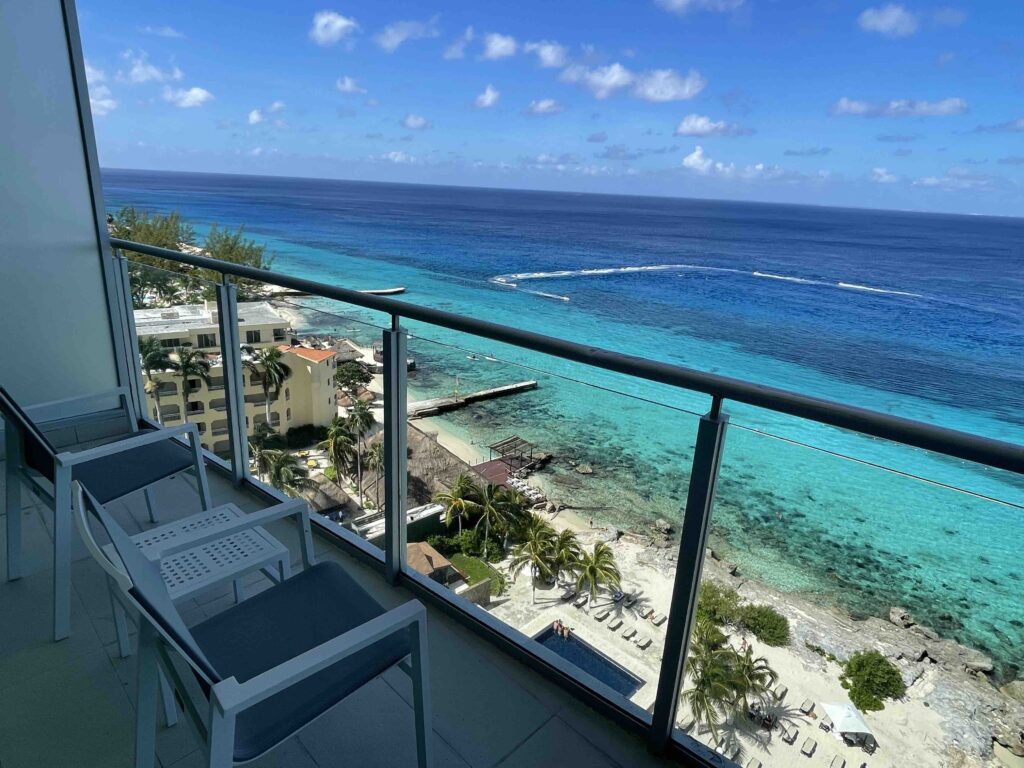 PERSONAL TRAVEL HIGHLIGHTS
Massages and Spas
I received a massage in a cave in Mexico, a massage in a mansion in Savannah, and visited several Nordic Spas in Quebec City.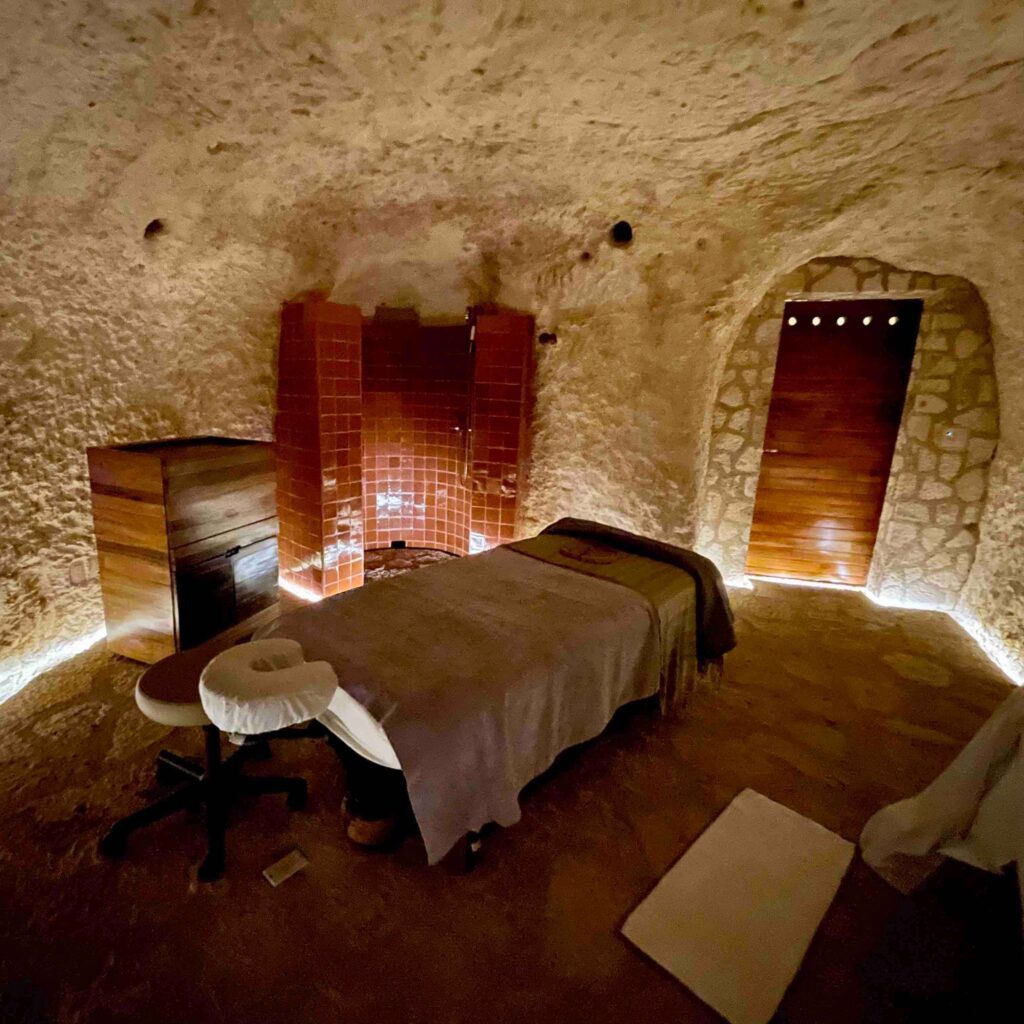 Hot Springs
I soaked in hot springs overlooking the Rio Grande River, hot tubs overlooking the Pacific Ocean in Big Sur, outdoor hot tubs in a forest in Canada in wintertime, and experienced a couple of hydrotherapy circuits while in Mexico.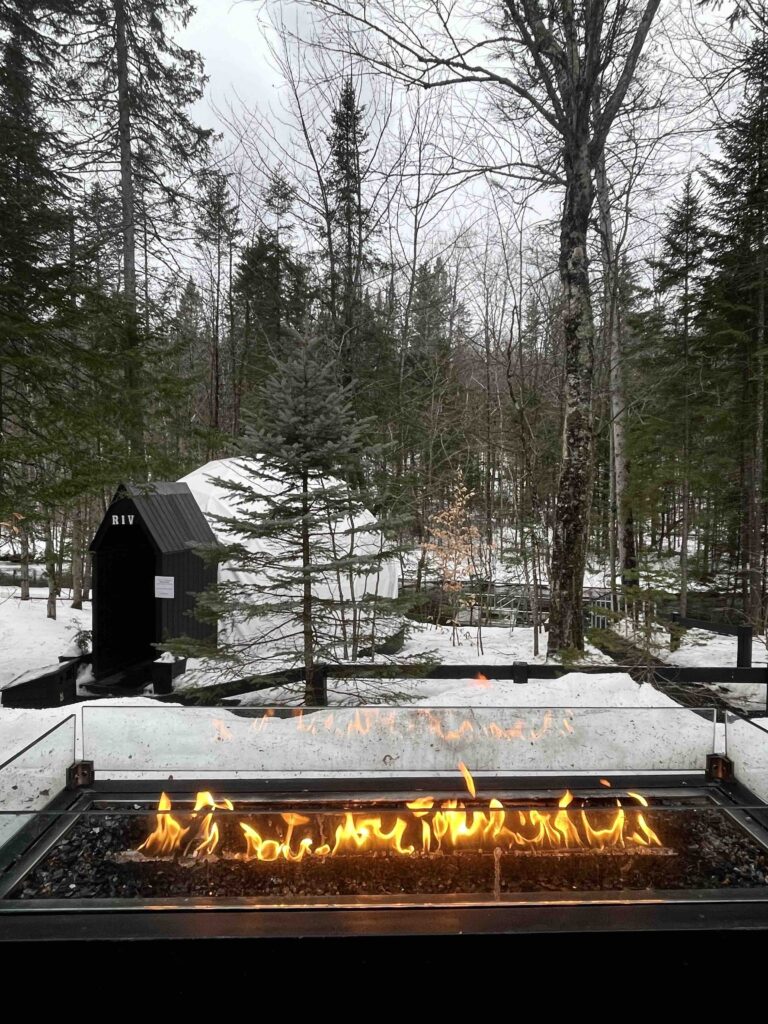 ---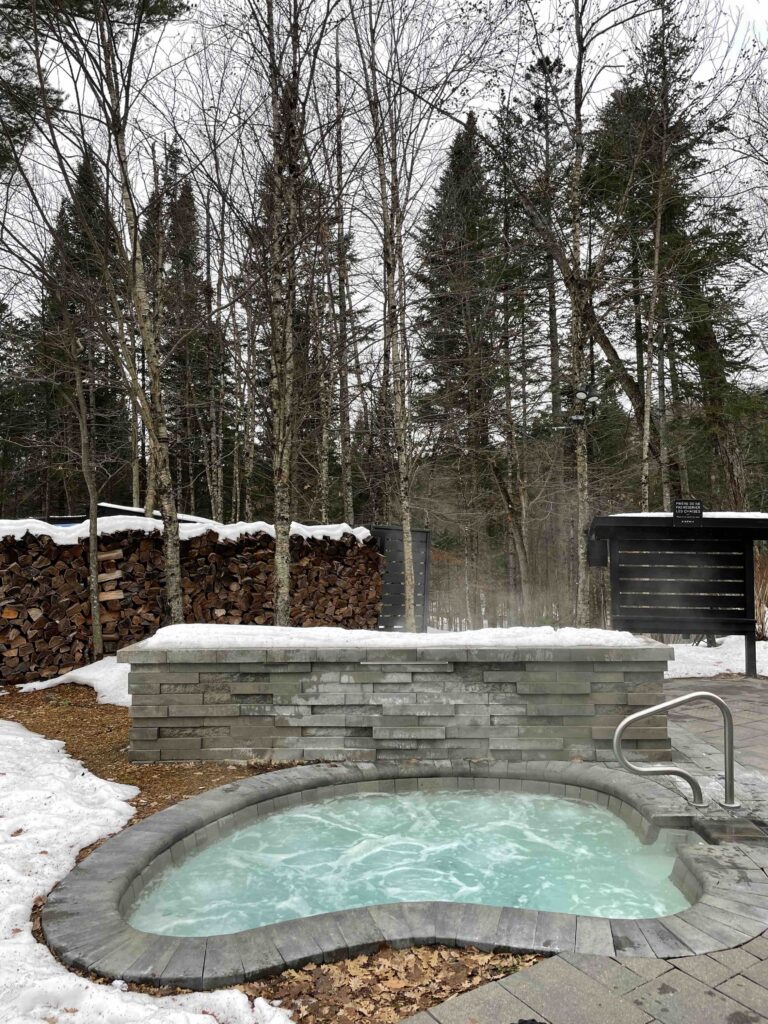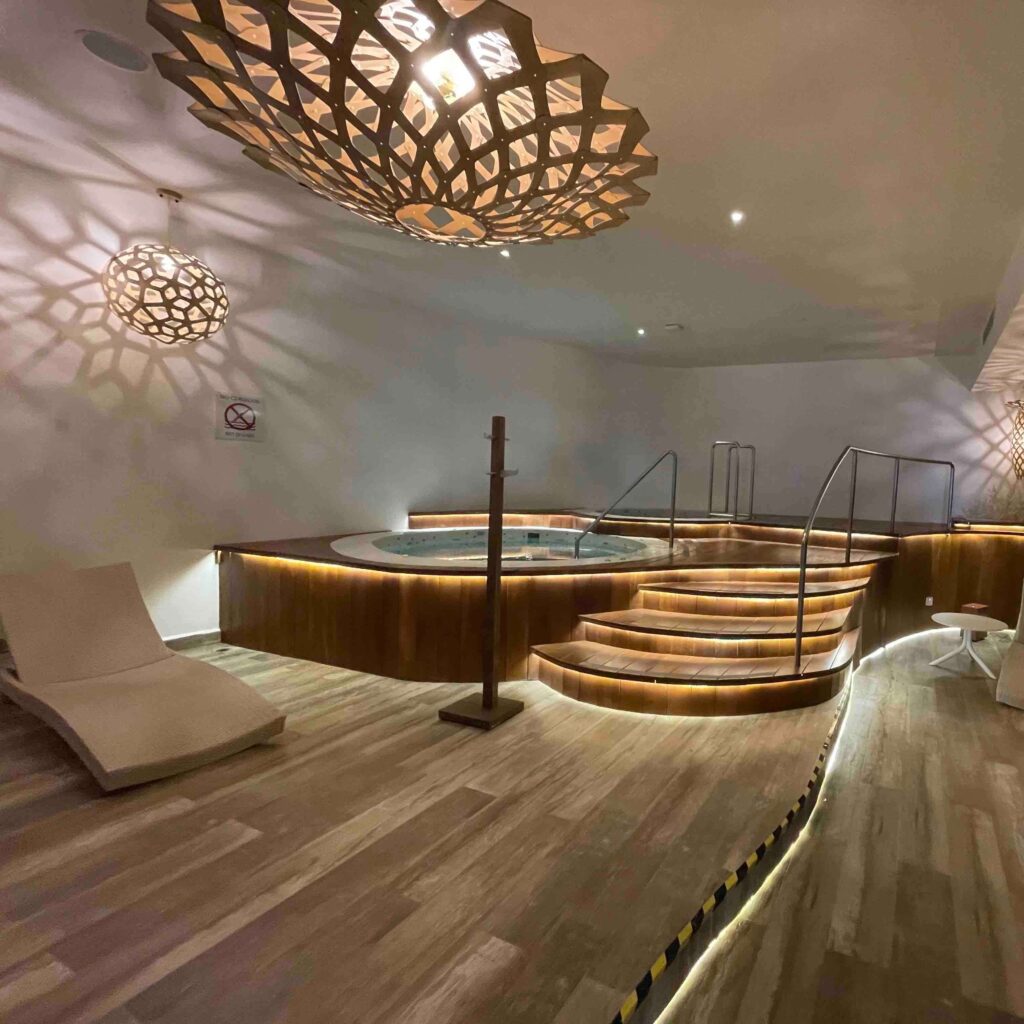 My Favorite:
My favorite travel experience was spending a few relaxing days at the Esalen Institute in Big Sur reflecting on this past year. I spent time soaking in the hot tubs overlooking the Pacific Ocean during a full moon. I received Esalen massages oceanside with the sounds of waves crashing on the rocks below. A time to reflect.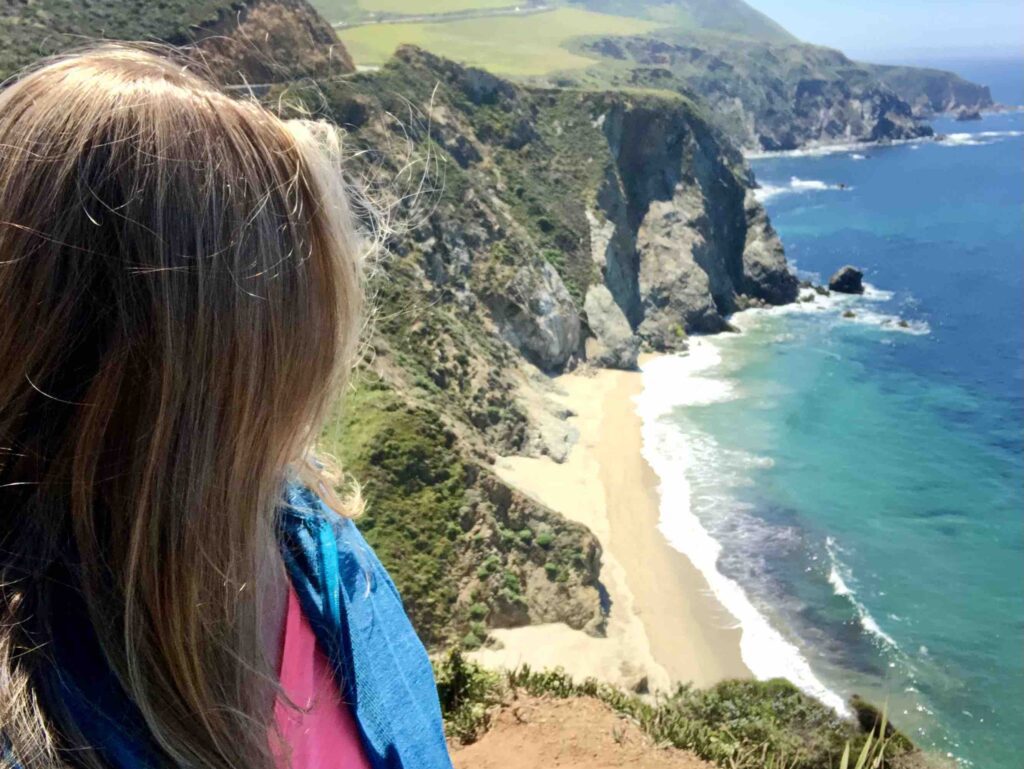 Other travels:
I visited Teton National Park in Wyoming, visited one of the new wonders of the world – Chitzen Itza, enjoyed the holidays in a Christmas wonderland – Quebec City, enjoyed a family road trip from Colorado to Texas, and celebrated Day of the Dead in Mexico.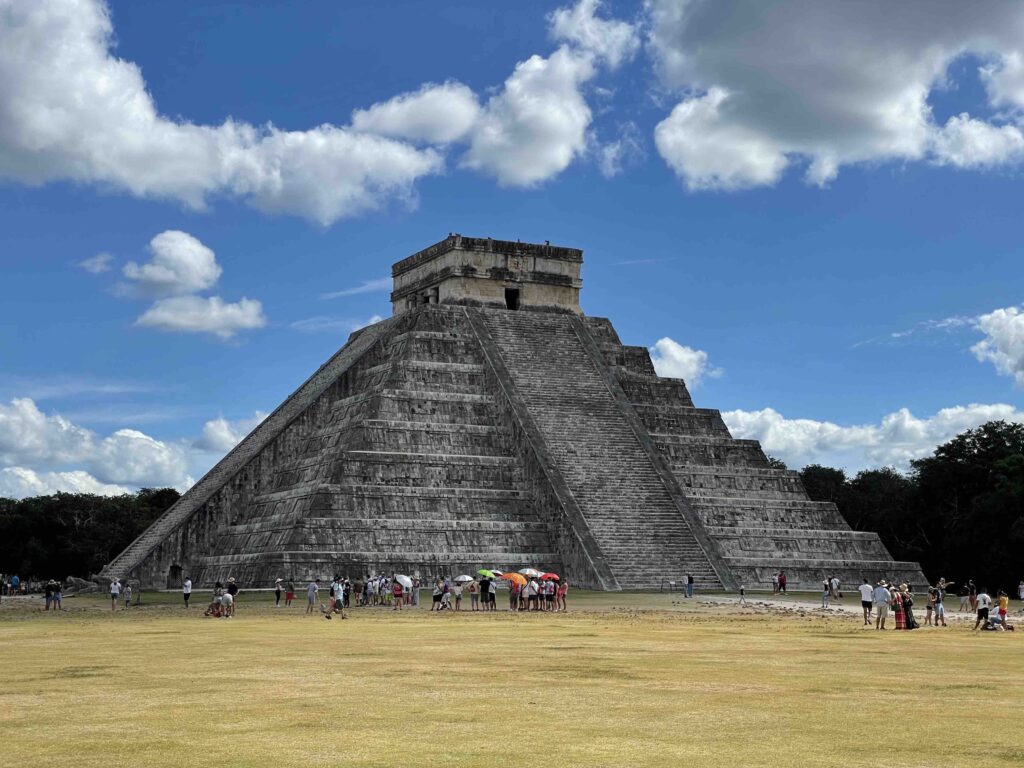 MY FAVORITE WORK "OFFICES"
Since I am a traveling massage therapist, I provide massage at the client's location. A few of my favorite locations this year include:
Massage on the Golf Course
Pool Party Chair Massage with big pink flamingos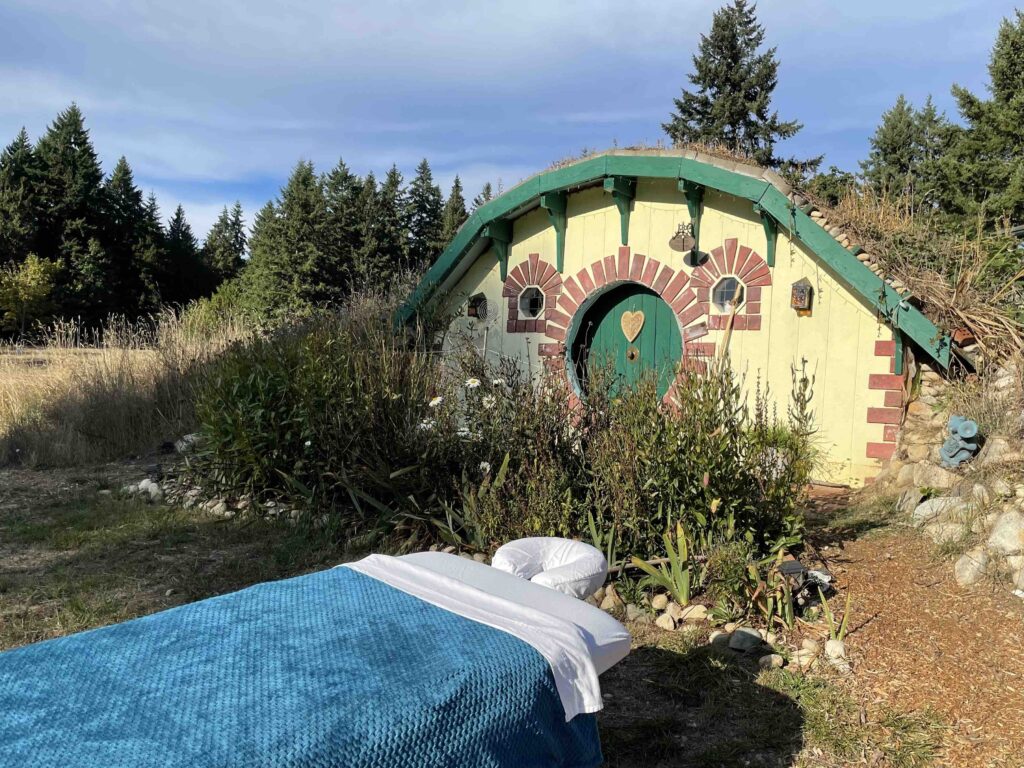 MOST MEANINGFUL
My most meaningful work experience this year was working on tired and stressed hospital staff.
Several hospitals hired my company to provide much needed massages to their stressed and overworked staff. Many of these events were paid by benefactors wanting to give back to the healthcare workers.
To all the healthcare workers combating the covid pandemic – THANK YOU!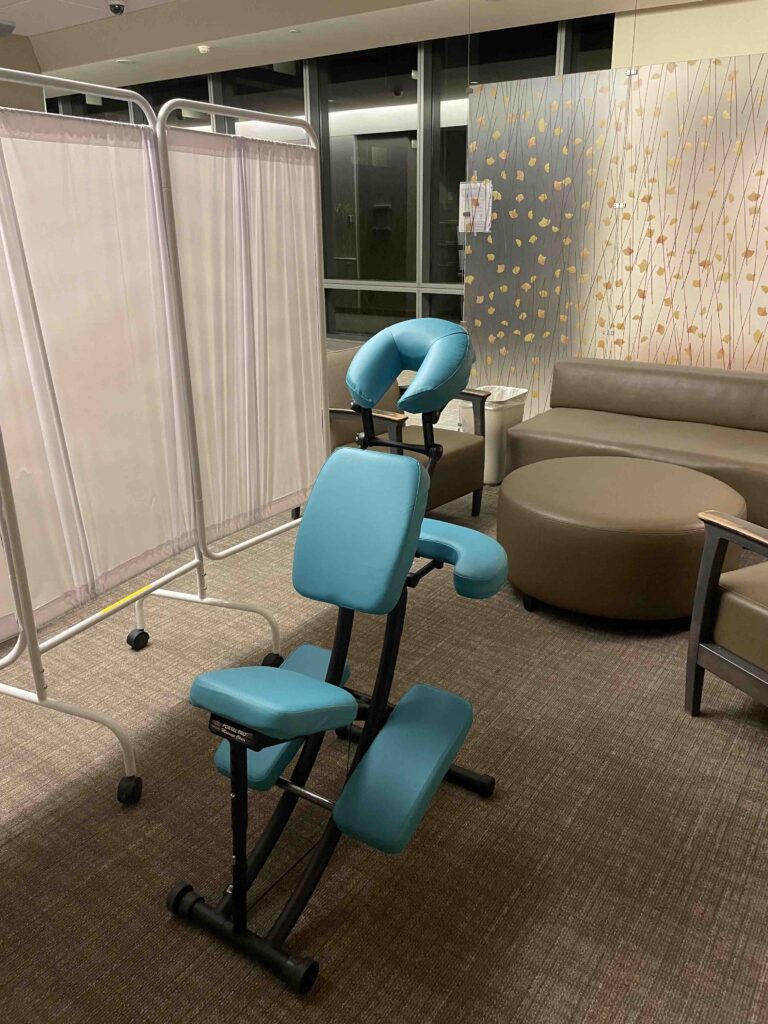 MY FAVORITE VENUES
FAVORITE COMMUTES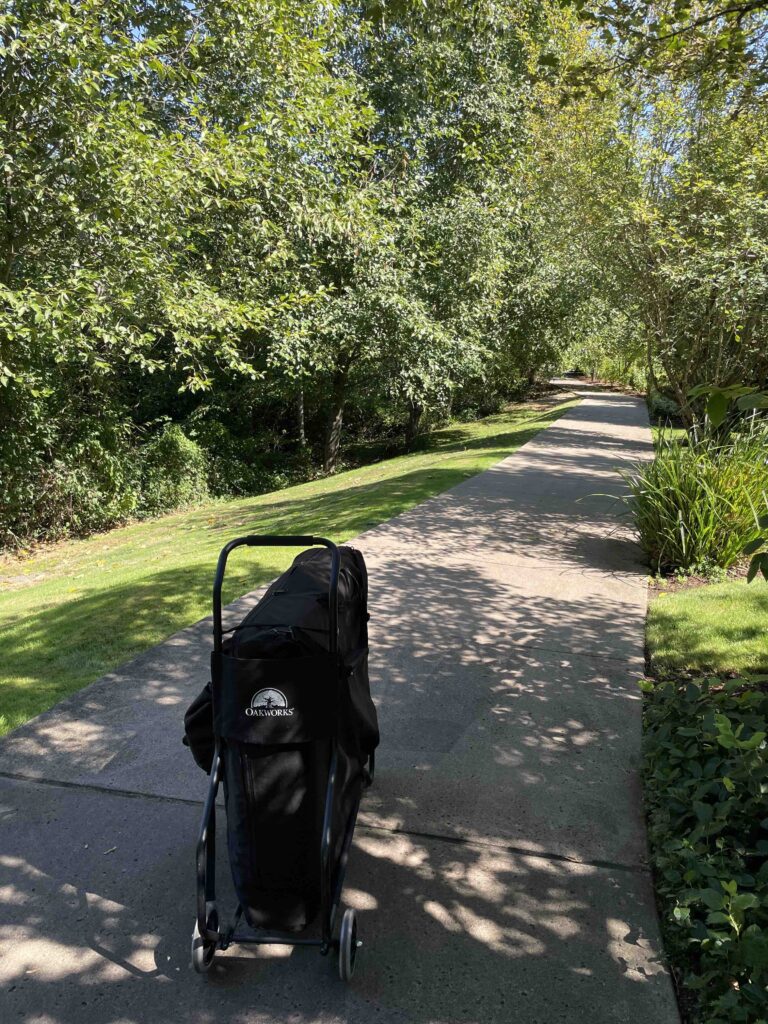 BIGGEST CHANGES TO MOBILE MASSAGE
People are getting massages at home now more than ever. If there was ever a time for massage therapists to get into mobile massage, the time is now.
Outdoor massage has been the most requested service during the summer months.
There is a shortage of massage therapists. Many massages therapists have quit, retired, passed away, or have found other lines of work during the pandemic. Many massage schools have shut down.
Smaller companies are hiring chair massage therapists more than ever – most for employee appreciation events.
Clients are in need of massage now more than ever.
I don't think the massage industry will be the same for years to come.
CLIENT'S HABITS THAT ARE LIKELY TO LAST
As people change their priorities, massage at has become more popular than ever.
More clients are buying massage tables for their homes. A huge THANK YOU to those clients!
GRATITUDE
Although the pandemic nearly destroyed my business, I am grateful to still be in business.
I am grateful for the diversity of my business. Because of the different services I provide (both chair and table massages) and the variety of locations I travel to (from homes to offices to hotels to hospitals to nursing homes to corporate and private events), I have been able to stay afloat during the pandemic.
CHALLENGES
LMT shortages due to Covid and a significant decrease in business in the first half of the year.
WHAT THE PANDEMIC HAS TAUGHT ME:
Adaptation and diversity is key.
The outdoors can be a great place for massage and a great place to reflect and recharge.
I love what I do more than ever. I miss my clients. Some clients I haven't seen in nearly 2 years.
As I look forward to 2022, I am very hopeful.
Let the new year and the new journey begin!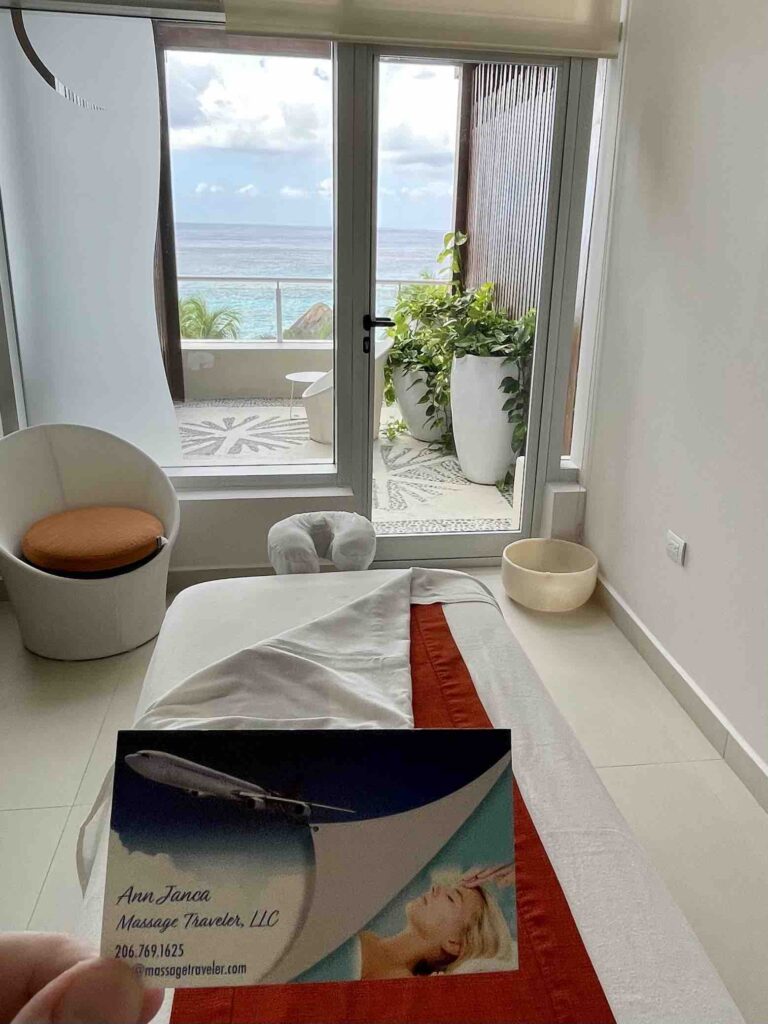 For more on our travels for mobile massage, please follow us: